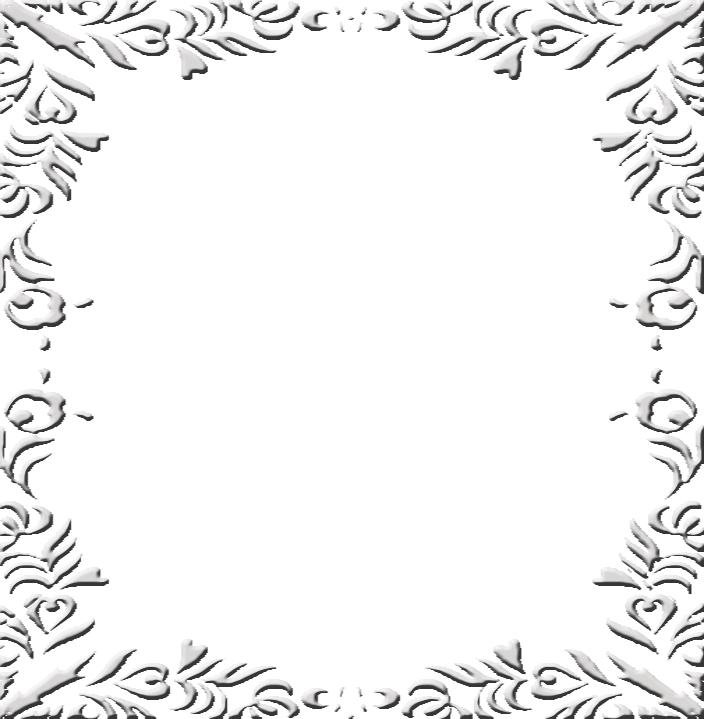 Sahitya Akademi is aware of cultural and linguistic difference and does not believe in a forced standardisation of culture through a bulldozing of levels and attitudes. At the same time, it is also conscious of the deep inner cultural, spiritual, historical and experiential links that unify India's diverse manifestations of literature.
Inspite of the pan-Indian character of our literature, writers and readers in one language know very little of what is being written in the neighbouring linguistic area. It is, therefore, necessary to devise methods by which Indian writers may come to know each other, cross the barriers of language and script, and appreciate the immense variety and complexity of their country's literary heritage.
Sahitya Akademi's programmes are so designed as to heighten literary awareness among the common readers, to provide a platform of dialogue for writers of various languages, to create opportunities for academics to discuss issues of literature and aesthetics, to encourage critics to reassess their canons, methodologies and tools of analysis and re-evaluate classical, medieval and modern authors' texts and trends and to bring the readers face to face with established as well as upcoming authors. Sahitya Akademi holds, on an average, one hundred and fifty literary programmes and activities of various types and scales. Annual seminars in each of the 22 recognised languages are held following the suggestions from the 22 language advisory boards - consisting of ten significant writers / scholars / critics from each - whose constitution changes every five years. These boards also suggest National Seminars on certain important themes or on writers and texts whose centenaries, bicentenaries etc. are being celebrated in a particular year. There are also regional Seminars suggested by the four Regional Advisory Panels where the accent is on comparative literature and criticism.
International Seminars involving scholars from abroad are also held at regular intervals as those held in recent years on 'Narratives', on 'Indology at Crossroads', on 'The Ramayana Tradition' and on 'Mirza Ghalib's Worlds'. Symposia on topics and authors of contemporary relevance and workshops on genres and for inter-language translations are also held from time to time. There has recently been a special emphasis on tribal and folk literatures and the new literatures of the marginalised sections meant to make our programmes more democratic and to share popular concerns. We are also trying to carry our programmes and activities to the interior parts of the country. Besides Seminars, Symposia and Workshops, the Akademi's programmes include Meet the Author, Samvad, Kavisandhi, Kathasandhi, Men and books, Through my Window, Mulakat, Asmita, Antaral, Avishkar, Loka: The Many Voices , Seminars, Samvatsar Lectures, Workshops on, Literary Translations, Travel Grants to Authors, Cultural Exchange Programmes, etc.
Held on authors, texts, trends, movements and theoretical aspects of literature. 30 seminars including national and international ones are held every year. Seminars are held in different parts of India in all the twenty two languages.
So far, Seminars have been held on topics like Indian Poetry after Independence, 50 years of Indian Fiction, Freedom and the Writer, Kannada and Bengali Bhakti Literatures, Bhartrihari and Wittgenstein, Oral Traditions, Indigenous Oral Narrative Forms, Nativism in Indian Literature, Fundamentals of Indian Culture and so on.
Seminars have also been held to mark the birth centenaries of great writers, like the one on the 125th Birth Anniversary of Rabindranath Tagore, Birth centenary of T. S. Eliot, etc.
One of the main activities of the Akademi is to organize seminars-local. regional, national or international to provide a common forum for writers and scholars. Some important seminars organized by the Akademi are listed below:
2019 Birth Centenary Seminar on Praphulladutta Goswami
2019 Seminar remembering Srimanta Sankardev
2019 Seminar on Humour in Kashmiri Literature
2019 National Seminar on Critical Traditions in India
2019 Seminar on Origin and Development of Malayalam Short Story
2019 Seminar on 'Creation Myths in Tribal Literature of Eastern Regional Languages'
2019 Seminar on Bhakti Literature and Indian Society
2019 Birth Centenary Seminar on Chandramani Das
2019 Seminar on Influence of Gandhi on Telugu literature and culture
2019 National Seminar on Inter Relations between Sanskrit Literature and Indian Literature
2019 Seminar on Rajasthani Kahani :Paramparaki Drishtiaur Adhunikta Ki Pehchan
2019 Birth Centenary seminar on Pritam Singh
2019 Seminar on the occasion of Silver Jubilee of the inclusion of Konkani language to the 8th Schedule of the Constitution of India
2019 Seminar on Kerala Adivasi Dialects and Literature
2019 Birth Centenay Seminar on Kalicharan Brahma
2018 Seminar on Bharatiya Bhashayen: Hindi Aur Sanskriti
2018 Seminar on A Critical Assessment on Various Forms of Manipuri Literature
2018 Seminar on Purvottar Mein Hindi
2018 Birth Centenary Seminar on Fazil Kashmiri
2018 Seminar on Birth Centenary of B.H. Sridhara
2018 National Seminar on Sri Ramanujacharya
2018 Birth Centenary seminar on Gorachand Tudu
2018 Seminar on Tamil Musical Traditions and the Art of Dance
2018 Seminar on Exploring Karbi Folklore as a Source of History
2018 Birth Centenary Seminar on Shreeram Chandra Dash
2018 Seminar on Acharya Bachchulal Awasthi and Modern Literature
2018 Seminar on Tradition of Newness and Newness of Tradition: Punjabi Literature
2018 Seminar on Conservation of Sindhi Literary and Cultural Heritage in India
2018 Seminar on A Critical Assessment of Various Forms of Manipuri Literature
2018 Seminar on Abdur Rahman Bijnauri: Life and Works
2018 Birth Centenary seminar on Indir Bhojwani
2018 National Seminar on 'Nepali Lok Sahitya'
2018 Birth Centenary seminar on Syed Abdul Malik
2018 Seminar on Janabhasha Samskrtam Bharatiya Janajatayasch
2018 Birth Centenary Seminar on Vinda Karandikar
2018 Seminar on Coordinate of Bengali Little Magazine on 200 years of Bengali Periodicals
2018 Seminar on Environmental Awareness in Dogri Literature
2018 Seminar on Hindi Mein North East
2018 Seminar on Environment in Literature, Globalization and Relevance of Gandhian Vision
2018 Birth Centenary Seminar on Mohi-ud-Deen
2018 Birth Centenary Seminar on Siddaiah Puranik
2018 Birth Centenary Seminar on Natabara Samantaray
2018 150th Birth Centenary seminar on Ramanbhai Nilkanth
2018 Birth Centenary Seminar on Manmohan Jha
2018 Birth Centenary Seminar on Makhanlal Chaturvedi: Vyakti aur Abhivyakti
2018 Seminar on Nature and Literature
2018 Seminar on Kalindi Charan Panigrahi
2013 Seminar on Literature and other Arts.
2012 Seminar on Love, Betrayal and Death in Indian Literature.
2012 National Seminar on Urdu Novel at the Threshold of 21st Century.
2012 Seminar on Ami in Tagore.
2012 National Seminar on Katha Kathan - The Story of Short Stories in Indian Languages.
2012 National Seminar on Engaging the other in South Asian Literature in English: Problems and Politics of Representation.
2012 National Seminar on Indian Women Writing.
2012 Birth Centenary Seminar on Mahakavi Sri Sri.
2011 Seminar on Folk Ballads in Telugu.
2011 Seminar on Prosody and Meter Aspects in Konkani Literature.
2011 Birth Centenary Seminar on Prahlad Parekh.
2011 National Seminar on Kuvempu.
2011 National Seminar on Perspectivising Bhasa: Tr ditions and Interpretations.
2011 National Seminar on Contemporary Women's Writings from the North East: Issues of Gendre and Nationalfsm.
2011 Birth Centenary Seminar on Mirza Gh. Hassan Baigh Arif.
2011 National Seminar on Rabindranath Tagore: The Man and the Universe.
2011 National Seminar on North East India as Diverse Tribal Language Belt.
2010 Seminar on 100 Years of Telugu Short Stories.
2010 National Seminar on Translation, Transmission and Cultural Transactions.
2010 National Seminar on Rabindranath Tagore.
2010 Seminar on Kumaravyasa Kathana.
2010 Seminar on Rajastliani Natak.
2010 Seminar on Literature in Translation: India and Abroad.
2010 National Seminar on Dr. Ram Mahohar Lohia.
2010 National Seminar on Comparative Indian Literature.
2010 Seminar on the Contribution of Progressive Movement of Tamil. Literature.
2009 National Seminar on the occasion of Publication-Centenary of Mahatma Gandhi's Hind Swaraj.
2009 National Seminar on 125th Birth Anniversary of Acharya Ramchandra Shukla.
2009 Seminar on the text of the Mahabharata.
2009 Seminar on Contemporary Ghazal in the Western Regional Languages.
2009 Nationals Seminar on Singing the Word: Sant Tukaram and the Bhakti Tradition.
2009 National Seminar on Artistic Expression of Sindhi-ism in Post-Independence Sindhi Poetry.
2009 National Seminar on Bharati's 125th Birth Anniversary.
2008 Seminar on Integration through Translation.
2008 National Seminar on Contemporary Dalit Literature in India.
2008 International Seminar on Raja Rao.
2008 National Seminar on Perivasami Thooran.
2008 Seminar on 150 years of Gujarati Essays.
2008 International Seminar on Sindhi Literature in its last two decades in India and across the border.
2008 Seminar on Contribution of Periodicals in the Development of Literature.
2008 Seminar of Contribution of Periodicals and Magazines to Marathi Literature.
2008 Seminar on Three Stages of Modem Assamese Poetry.
2008 Vaikom Mohammed Basheer Birth Centenary Seminar: Reality and Narration.
2008 International Seminar on Swaraj in Literature: Decolonisation, Social Justice and Cultural Identity.
2008 Seminar on Myth and History in Dogri Literature.